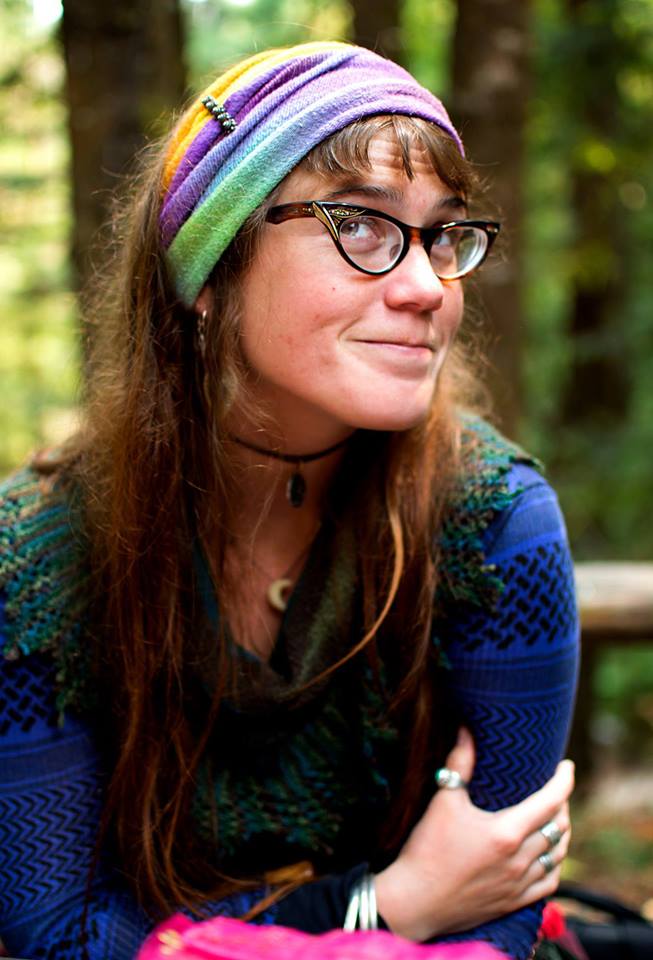 Photo by Xiao Hui Lau
Calvaleigh Rasmussen of Berkeley, California is a Certified Massage Therapist. Having studied at McKinnon Institute in Oakland, she is trained in Swedish massage, Shiatsu, and Acupressure. She works by combining these three into an effective, and healing experience.
Calvaleigh greatly enjoys the challenge of working a wide variety of bodies and tailoring techniques to fit your unique needs. She understands that every body has different limitations, and it is her goal to, working within those limitations, help each body to grow, and to flourish. She is a great believer in massage--not only for relaxation, but as a way of sustainably maintaining the active body for a happier, and healthier life.
In her spare time, Calvaleigh plays traditional music on a variety of instruments, her favorite being the piano accordion. She enjoys painting (all the painted art on this website is hers), and traveling. Her other loves are dancing, gardening, baking, sewing, spinning wool, and riding her bicycle!